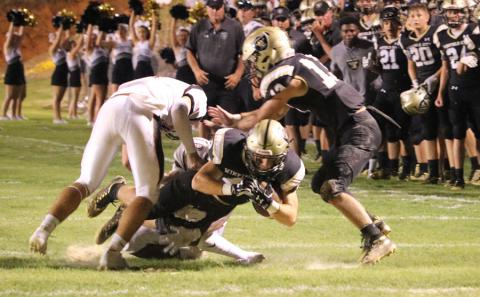 WINFIELD - Winfield took an early lead, but could not hold, as Fayette County reeled off three unanswered touchdowns to defeat the Pirates 21-7 on Friday, Aug. 30, in Winfield.
The Pirates scored with 3:39 left in first quarter to take the 7-0 lead, but a steady running game and some timely passes pushed the Tigers over the top.
Winfield head coach David McKinney, disappointed with the loss and missed opportunities, spoke about them in an interview following the game.
"We had opportunities and we didn't take advantage of them," McKinney said. "Fayette County did a good job and the loss comes back on me. It's my job to get them prepared, and I didn't get them prepared.