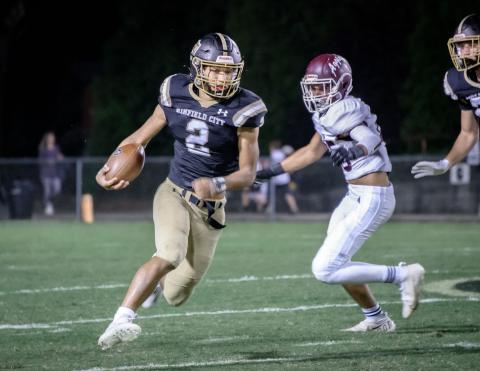 By Derek Trimm
Winfield Correspondent
WINFIELD — The Winfield Pirates and the Hamilton Aggies got together on the football field for the first time in two years, and the Pirates' offense proved to be too much for the Aggies to handle as Winfield rolled to a 52-0 win on Thursday, Sept. 22, in Winfield.
Winfield scored early and often, rolling up 49 points and 416 total yards at the half. The Pirates' defense shutout the Aggies for the first time since 1968, in a 21-0 win over Hamilton.